KEANU REEVES: THE MOST CHARITABLE ACTOR IN HISTORY
"Money is the last thing I think about. I could live on what I've already made for the next few centuries."
~Keanu Reeves, 2003
The more you read about Keanu Reeves – the more you can't help but love the guy.  It is estimated that Keanu made approximately $260 million and counting from his role as Neo in the blockbuster trilogy The Matrix.  For the first Matrix movie – he received $10 million up front plus 10% of all box office receipts.  For Matrix Reloaded and Matrix Revolutions – he received $15 million per movie plus an additional 15% of box office gross.  Well – if you're counting … the first Matrix movie made over $460 million, the 2nd earned $738 million and the third raked in $423 million.  That's over $260 million for one guy – Keanu Reeves.
And what did he do?  He gave away approximately $35 million out of that haul to the special effects team and makeup artists resulting in over 1 million per cast member.  He just gave it to them (source).
"Money doesn't mean anything to me. I've made a lot of money but I want to enjoy life and not stress myself building my bank account.  I give lots away and live simply, mostly out of a suitcase in hotels. We all know that good health is much more important." (source)
And boy does he mean that.  He turned down a reported $11 million paycheck to play in Speed 2 and an opportunity to play alongside Robert Deniro and Al Pacino in Heat so that he could play the lead role in Hamlet … not in the movies – but on a Canadian stage (source).  Alright – I'm impressed Keanu.
He apparently – also has a foundation to fund cancer research and cancer hospitals.  In 2009 – he told the Ladies Home Journal this HERE:
"I have a private foundation that's been running for five or six years, and it helps aid a couple of children's hospitals and cancer research. I don't like to attach my name to it, I just let the foundation do what it does."
Over the years – Keanu has supported many charities and causes.  According to "Look to the Stars" HERE:
Keanu Reeves has supported the following charities:
His sister has leukemia so cancer research hits home (source).  The actor who inspired the ever popular "Sad Keanu" meme has been caught being very casual with the homeless in L.A. As Ranker explains HERE:
In September of 1997 Keanu Reeves, who now has millions of dollars, decided to spend a West Hollywood morning with a homeless man, talking, sharing and treating him as an equal. Not recoiling in disgust at the man's belongings is one thing, but sharing, conversing and really spending some time sitting down with the less fortunate isn't something that people usually do while in the United States and not part of a program.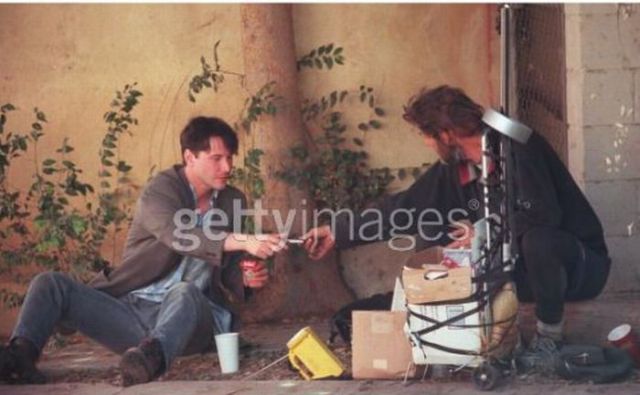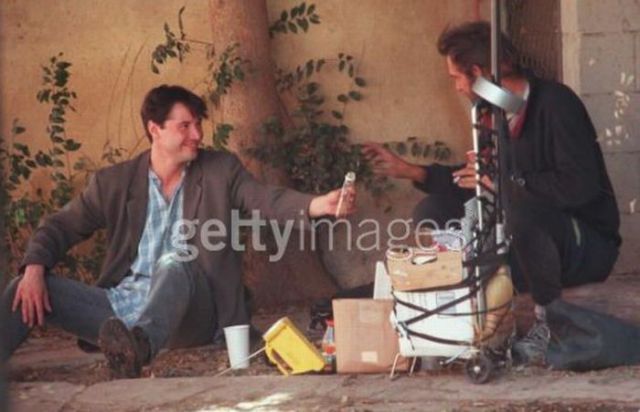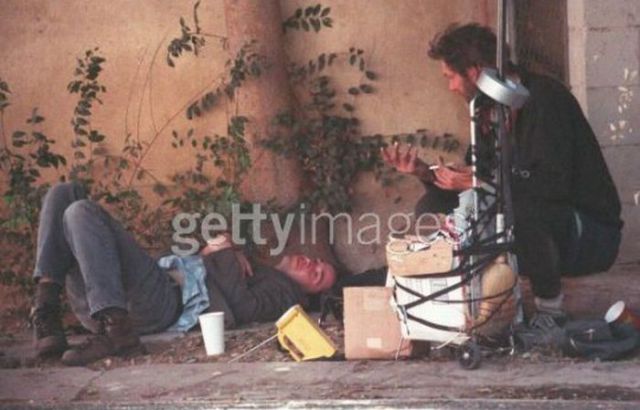 ICARUS VERUM
TRS Contributor